News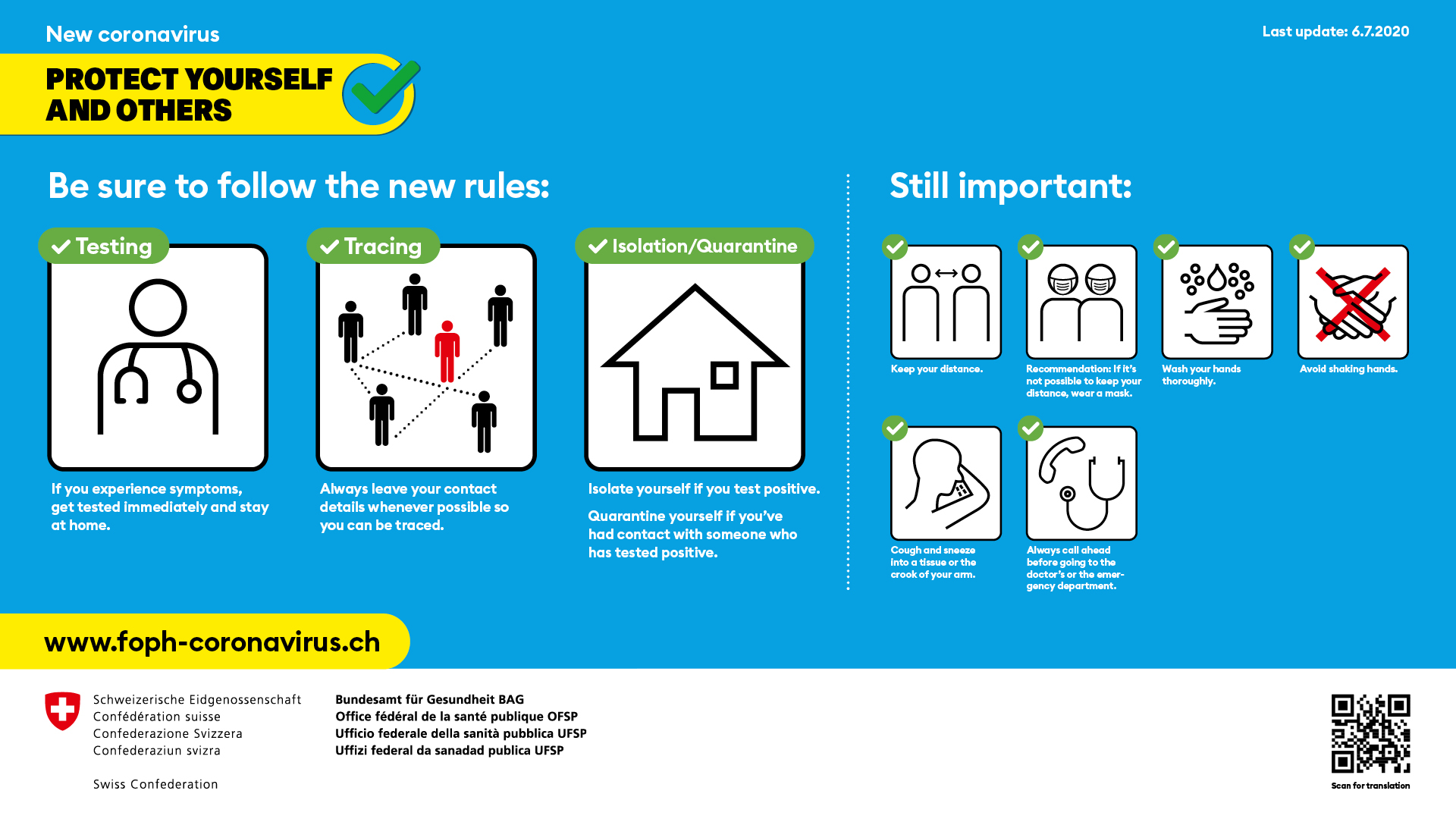 Information related to CoVid-19: Events at HQ
Since early May 2020, the Swiss Federal Council has announced a series of gradual reductions of CoVid-19 restrictions as well as a set of protective measures. Specifically, in view of the increasing numbers of people travelling since the re-opening of the borders, masks are compulsory on public transport throughout the country as of Monday, 6 July 2020. In addition, travellers from certain regions with increased risk of infection will have to go into quarantine (the list of countries is updated regularly and is available here). The Canton de Vaud has decided to impose further protection measures on its territory and therefore masks are mandatory in stores that have a capacity of more than 10 clients.
EPFL has also established a new set of guidelines at the beginning of August that establish the rules we must fulfill to hold a meeting at CECAM premises. Specifically, EPFL states that events are allowed on campus as of September 1st if they comply with EPFL's restrictions as well as with cantonal and federal laws. More information on EPFL guidelines can be found here.
The CECAM team at HQ is at work and implementing a gradual return to work on the campus. All communication channels with the community are open as usual.
We are continuing to work with the organisers to discuss means to hold meetings entirely or partially online and potential postponements. Participants to all CECAM events are asked not to make travel reservations unless the organisers specifically inform them that this is advisable. The circumstances are evolving rapidly and we are constantly reassessing the situation for all events.
Organisers of events at HQ (beyond August):
You will be contacted at the latest 3 weeks before the planned date for the event with updates on the situation. Please contact the event coordinator (aude.failletaz@epfl.ch) if you wish to discuss options for the event, including postponement, or the possibility to have (total or partial) remote participation. Should there be major developments at any time, we will inform organizers promptly.
Participant to events at HQ:
Individual information to participants will be managed by the organisers of your event.
Thank you for your collaboration and understanding in this crisis.