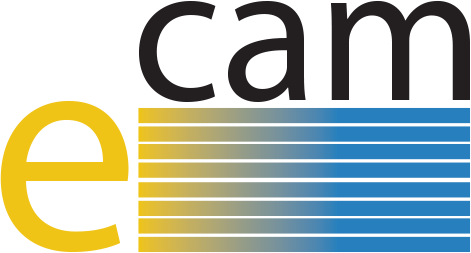 The E-CAM centre of excellence is built around the scientific community of CECAM. It is a partnership of 16 CECAM Nodes, 4 PRACE Centers and one Centre for Industrial Computing (Hartree Centre)
GOALS
Software Development to solve important modelling and simulation problems in industry and academia
Tuning those codes to run on HPC, through application co-design and the provision of HPC oriented libraries and services.
Training scientists from industry and academia .
Supporting industrial end-users in their use of simulation and modelling, via workshops and direct discussions with experts in the CECAM community.
Get the latest news from E-CAM
Signup for our quartely newsletter